Water Damage Woodstock, GA
Water damage can affect your Woodstock home or business in an instant and leave extreme damage to the building on the inside and out. Regardless of the cause, the unwanted water will begin to deteriorate your home immediately and if the issue is treated improperly the excess moisture will lead to other issues, like mold, structural and cosmetic damage, and lost personal items.
Capital Restoration provides trained and certified, professional water damage technicians in Woodstock, GA. Our specials have seen it all and are highly experienced in the water damage restoration industry. We inspect the damage and create a plan of action, specific to your home or business.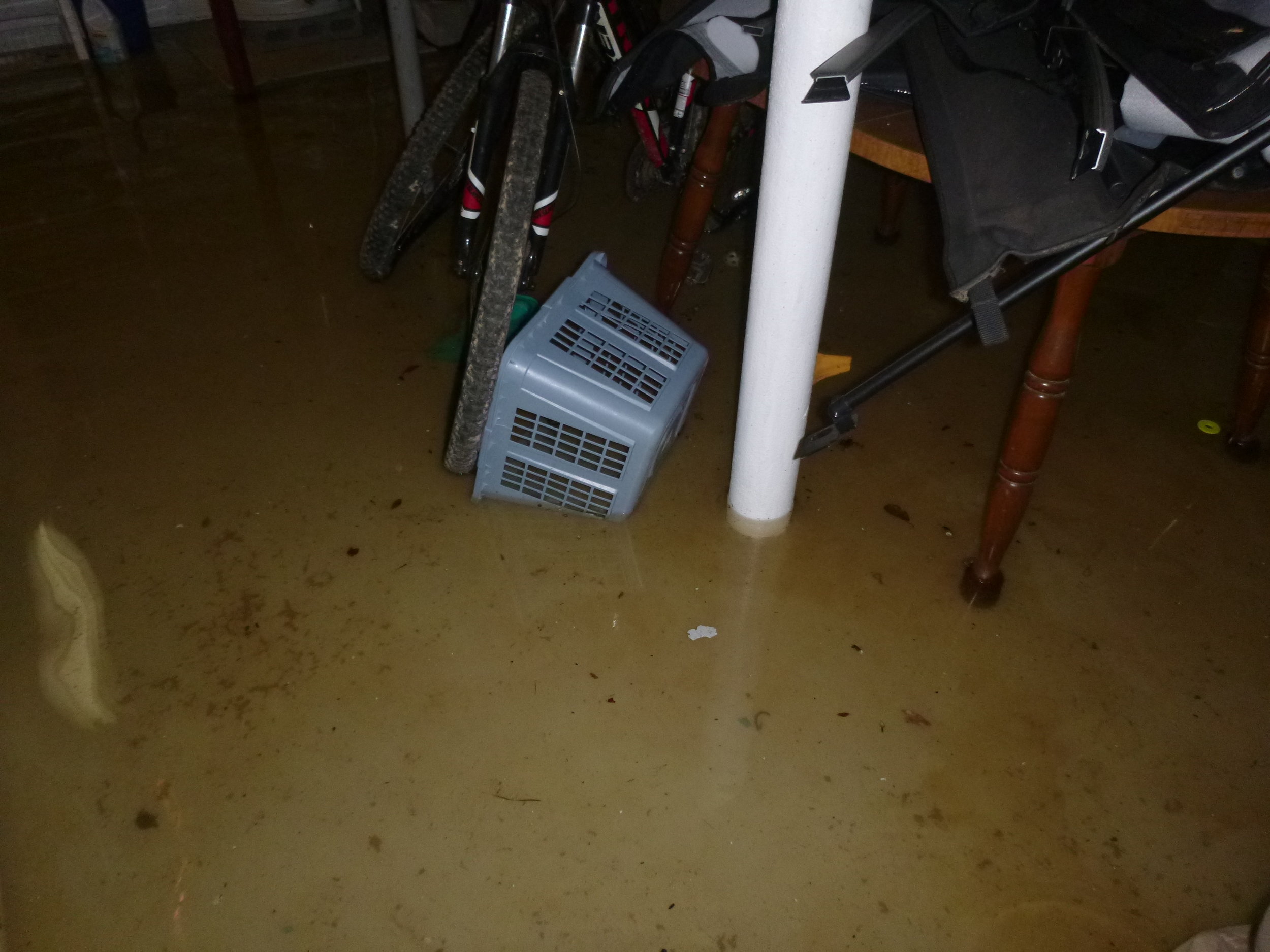 Common Causes of Water Damage
Sewage Backups
Pipe Burst
Hot Water Heater Leaks
Appliance Leaks
Overflowed Sink, toilet, or bath
Flood Damage
Tornado, Hurricane, or other storm damages
Regardless of how the water damage began, at Capital Restoration, we will repair and restore all damages quickly and efficiently, while you continue your day-to-day life.
Water Damage Restoration Process
The most important step to water damage restoration is acting upon the damage as quickly as possible. If water damage is left untreated it can destroy your home, health, and wallet.
Inspect. Our team will arrive on-site and inspect the damages. We will then create an action plan to restore your home to its original state.

Remove. Remove as much water as possible with pumps and wet-dry vacuums.

Dry. Dry out the area by placing fans and dehumidifiers around the affected area. If possible, you can open windows and doors to accumulate fresh air.

Relocate. Relocate all affected personal belonging and furniture to a dry, clean area to reduce the chances of mold growth. Allow belongings to dry for at least 48 hours.
We can restore your home quickly and efficiently, but it is crucial that you call Capital Restoration at the first sign of water damage. The faster our team is on-site, the fewer damages will occur on the property.
24 Hour Emergency Hotline
The Importance of Water Extraction and Drying
If left untreated, water damage can destroy your home. From cosmetic damage to mold, it is extremely important to know the signs of water damage and what to look out for in the affected areas. Effective water extraction and complete drying our main goal at Capital Restoration. If we meet this goal, we can save your Woodstock home from further damages.
Your Property Value Decreases
If your home has any sign of water damage, it will reveal itself to any appraiser even if you try and paint over to cover the stain. Also, when water is left untreated, an off-putting smell can arise which will immediately turn buyers away.
Structural Damage
Structural damage occurs depending on how much water is surrounding the affected area. The drywall can begin to deteriorate and the subfloor can easily warp or even split. You will end up having to replace and restore the affected areas.
Mold
Mold is the last thing that you want living in your Woodstock, GA home or business. Any presence of water can cause mold growth and you can grow as quickly as 48 hours. Once the mold is present in the home, it can be very difficult and costly to treat and remove. Also, if left untreated the mold can spread and be dangerous to your health and can lead to respiratory complications.
Repairing Broken Pipes
Frozen, burst or broken pipes are some of the most common types of water damage in the home. Frozen pipes often happen in the winter when temperatures drop in vacant homes that do not have regulating heat, or in homes that are poorly insulated. It's also very common for pipes to break or burst, which will result in gallons of water flooding your home. Avoiding repairing these damages, or improperly repairing can lead to more damages in the future.
Sewage Damage Cleanup Woodstock
Sewage damage is one of the most dangerous types of water damage that can happen within your home or business. The water contains extremely high amounts of harmful bacteria that can cause serious health complications. At Capital Restoration, we can provide adequate and safe water damage restoration in your Woodstock home or business. It's important that you do not try to clean this type of water damage alone, so call at any sight of damage.
Water Damage Professionals Woodstock, GA
The longer that water sits, the damage will become more complicated and extensive. As a professional water damage company in Woodstock, GA, we will work quickly and efficiently to properly contain the area, remove the water and dry the affected areas. Additionally, we offer services to restore and save all of your important papers and documents that have been affected by water damage. We know that water damage restoration can be extremely time consuming and costly if performed alone, so Capital Restoration is here to restore your space while you continue day-to-day life.