Fire Damage Restoration
With any kind of fire, whether in your home or business, there is a huge amount of damage that you will face in the aftermath. The flames and smoke alone will cause a great amount of fire, but the water used to stop the fire will also a significant amount of damage. Our certified technicians know exactly how to restore your house back to the home it once was.
Steps In The Fire Damage Restoration Process:
Asses the Severity of the Damages
Our trained technicians will arrive on-site, and asses all of the damages. We will make note of all the damages on the property with extreme detail - this includes examining areas that may look unharmed by the naked eye. If an area looks unharmed, the underlying structure could have damages and if these are left un-repaired it can lead to more problems in the future.
The fire damage alone will drastically weaken the structure of the building, however, the water used to contain the fire will also cause significant damage. Our team will ensure that all unsafe areas are contained and blocked off from the rest of the house. Your safety is our main priority, and we will do everything to ensure all unsafe areas are identified.
If there is lingering water in the structure, we will immediately remove it to prevent any further damages. Our team will use a water extraction process, then we fully dry the structure to prevent mold growth.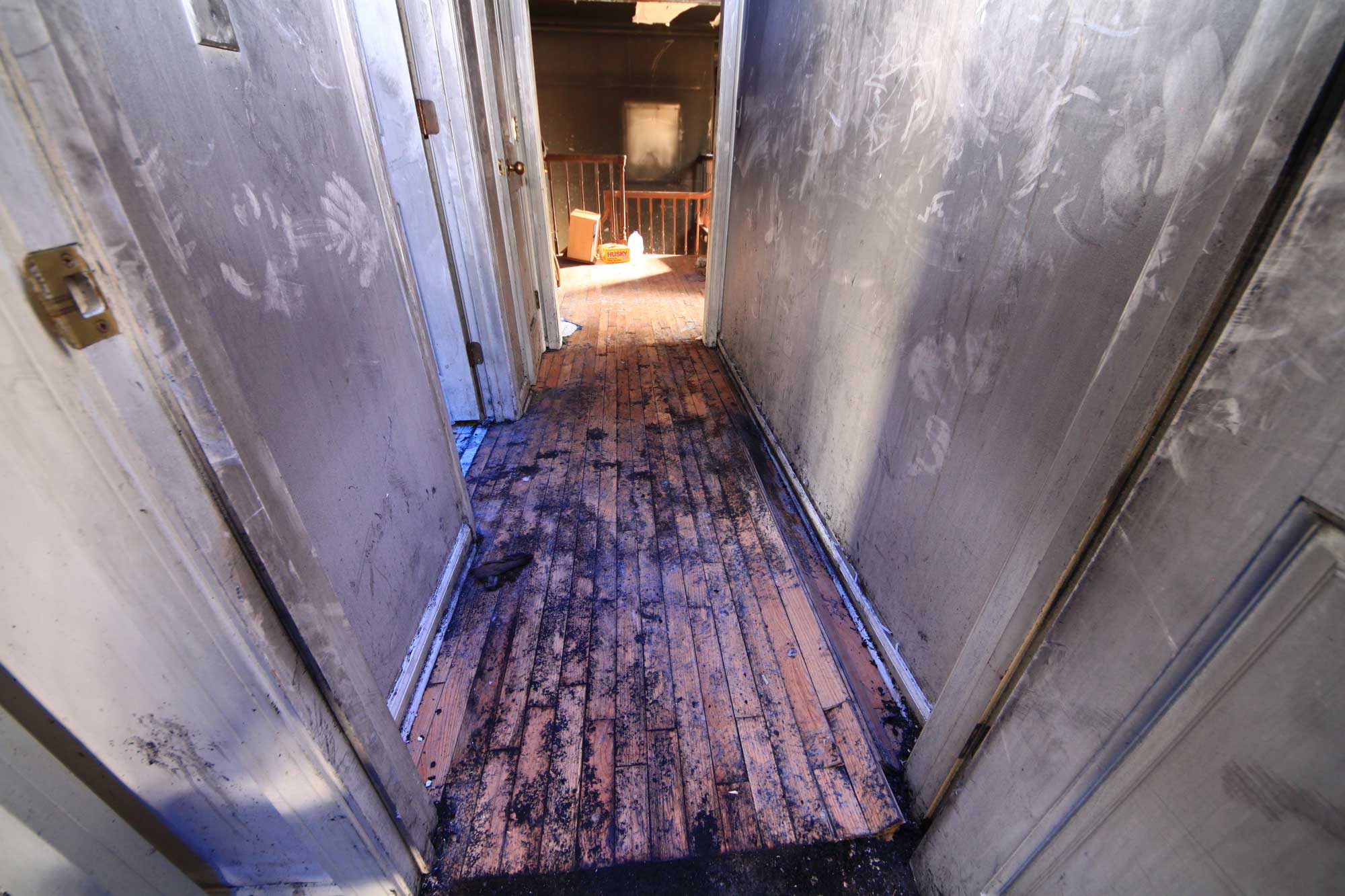 Our team will use equipment designed to clean soot on the ceilings, floors, walls, and any other surfaces that were damaged. To remove the smoke odors, our technicians will use an air-scrubbing machine to remove all remaining smoke odors.
24 Hour Emergency Hotline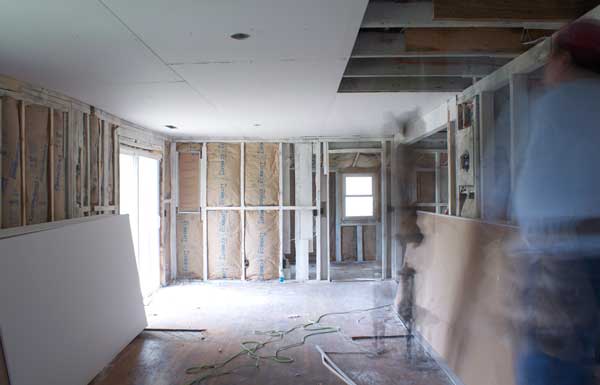 The Fire Damage Restoration Process
Once we finish all other steps, we will begin the fire damage restoration process to make your house feel like home again. As we make your home or business livable it will bring back some normalcy to your life and help with the coping process.
Why Call A Professional?
After a home and property has fire damage it's important to hire a professional to make sure the restoration work is completed correctly and you don't incur more headaches than when you started. There are a lot of specific circumstances that any handyman or general contractor won't have the experience dealing with. For example, getting the smoke odor out of the walls, studs, carpet, furniture and more. Not only that, smoke soot and odor get into places you never dream of like your wall outlet sockets, an experienced fire restoration professional will know these things and how to properly remediate them. For more information on your homeowners insurance and fire damage read what Allstate has to say.